See The SAE for yourself and learn what all the fuss is about! Sign up for SAE DAY or attend one of our campus tours offered every 2nd Wednesday at 2 pm.
Upon acceptance, you can now enroll at The SAE and make it official! We will reach out with a list of required documents needed to complete your application.
Frequently asked questions
How do I add Button Magic to my Wix site
---
Easy, click here
---
What does Button Magic Do?
---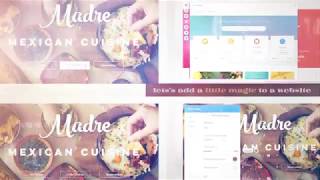 Animates your website buttons. On click, watch the button disolve or morph of change colour.

Add a link Coming Soon: Wix Store users can make their Magic button a Buy Now button! Get better results, with Button Magic
---
How many Magic Buttons can I have on my site?
---
You can have an unlimited number of Magic Buttons, but we don't recommend having too many onany one page
---
Is there a free trial?
---
Yes! You can try Button Magic for 14 days. Button Magic is $3.99 a month, if you subscribe to Premium.
---
Will you be developing more more Magic Buttons?
---
Yes, we will adding new Magic Button styles every month
---
Can I get the app for free?
---
Yes, we have a limited number of places in the Beta Team Join here. Testers will get the app free, for life, in exchange for their time in helping with testing new releases of the app
---
How many Magic Button Styles are there?
---
Version one has 12 Magic Button styles avaialble to use on your Wix site. All fully customisable and mobile freindly https://www.youtube.com/watch?v=WVGLhKjvoA8
---
When did Button Magic launch?
---
Button Magic went live in the Wix App Market in summer 2019. https://www.youtube.com/watch?v=j_U3KT6HGxY
---
I bought the app and now want a refund, is this possible?
---
We are unable to offer refunds as per our agreement with the Wix App Market.

However, should you really need the money refunded, you can submit a refund request here
---
Who made this app?
---
This app has been developed by We Are Digitial Vision LTD. Regsitered in England & Wales. Company Number 08102423. Registered Address: Tramshed Tech, Pendyris St, Cardiff Wales CF10 6BH
---
---